FREE PHITEN Rakuwa Sports Necklace!
Some of you might be skeptical about PHITEN revolutionary products that may serve as pain relief, help prevent fatigue and enhance physical activities.
All we can say is, try PHITEN and be one among the many raving about its wonders!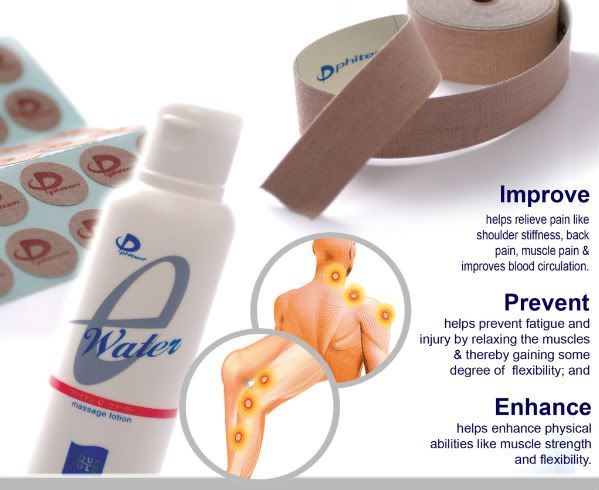 First off, Phiten is a Japanese brand that aims to help maintain the body's natural state of balance which is easily disrupted by today's busy lifestyle.
How does this exactly work?
Its called Phild Process which is actually a breakthrough technology from Japan through the effort of Mr. Yoshihiro Hirata. It aims to help the human body maintain a balanced and relaxed state by influencing, restoring and balancing bio-electricity in the body.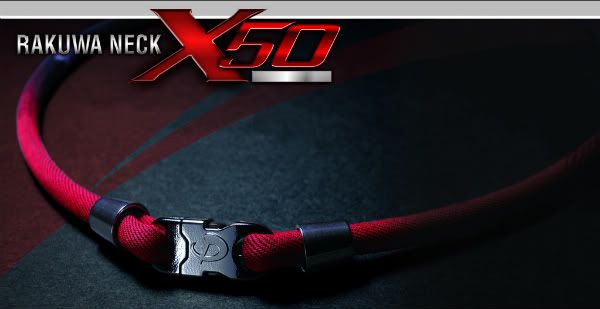 Through the Phild Process, carbonized water-soluble forms of Titanium, Gold and Silver are used to permeate fibers and fabrics without the latter losing its texture creating Aquametal. AQUAMETAL is the remarkable water-soluble form of Titanium, Gold and Silver. These metals are then incorporated to Phiten products that when worn helps to improve circulation, promote healing and provide performance enhancement during physical activity.
It also helps alleviate discomfort, enhance circulation, promote relaxation, stabilize energy flow, reduce stress, and soothe tension.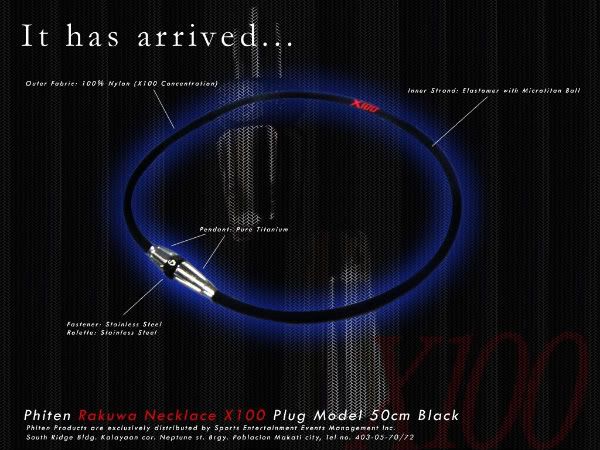 What can these do for your body?
Improvement – helps relieve pain like shoulder stiffness, backpain, muscle pain, improves blood circulation.
Prevention – helps prevent fatigue and injury by relaxing the muscles and thereby gaining some degree of flexibility; and
Enhancement – helps enhance physical abilities like muscle strength and flexibility; Maintains energy level throughout the day.
Plus, the great thing about it is the benefits will never wear out in all the products of Phiten!
Exclusive to Hit A Bargain! Facebook members (click here to sign up), PHITEN is giving away 5 Rakuwa Neck S 3 line necklaces for FREE!!!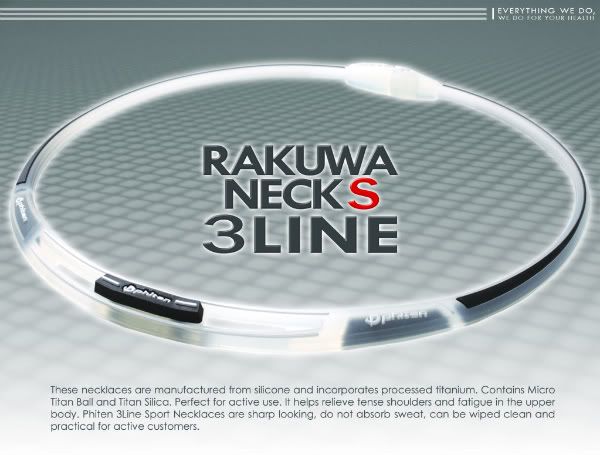 Phiten's revolutionary RAKUWA Sports Necklace combines athletic styling with the benefits of Micro-Sized Titanium Balls.
The RAKUWA Sports Necklace can be used for the relief of muscle fatigue or pain in the neck and shoulders.
Since being launched in Japan this is one of Phiten's most popular products.
Each RAKUWA necklace is worth P2,295!
HOW TO JOIN: Simply tell us how Phiten has helped you (or can help you) improve your daily life. You may submit multiple entries (by leaving comment/s below with a working email address), but, may only win once.
Entry requirements:
As part of the requirements in winning the PHITEN RAKUWA necklace, you must be a Hit A Bargain! Facebook member (click here to sign up)
Share this freebie promo to at least 20 friends (more is better, of course!). Click the "Share This" button below at the end of this page and choose your email host or Facebook, etc. to send this promo to your friends. The more medium (forums, social networking sites, etc.) you use to share this promo, the bigger chances of winning! Make sure to copy furnish: hitabargain@gmail.com.

Email the following information to hitabargain@gmail.com:




Full Name

Birthday & Age

Email Address

Postal Address

Contact Numbers

Occupation / Company

URL links where you shared PHITEN's freebie promo of Hit A Bargain! (Please make sure that your shares are on public mode and can be viewed by anyone).

This contest is open to all 18 years and above.

Only entries that fulfill the above-mentioned requirements will be accepted.
Deadline of entries is strictly on August 15, 2010. Official announcement of winners will be on or before August 30, 2010.
Tip: Entries are 50% judged on the quality and quantity of shares made. So, keep on SHARING the promo by clicking the "Share This" button below (or post in famous forums, social networking sites, etc. with photo and link: http://hitabargain.com/2010/05/14/phiten/) for more chances of winning!
Everything is free just look for it